Dane Reynolds and Buell Giveaway
Dane Reynolds and Buell Wetsuits
5 More Years

We're celebrating Dane's signature with a Dane giveaway.




Lots to win. Nothing to lose.

Put your email in below to be entered for the giveaway.


Winner announced May 31st.

See fineprint for details.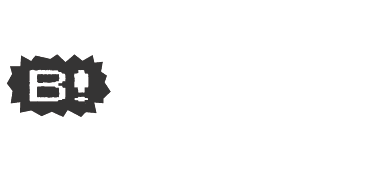 We're sorry, but this is only for the Lower 48 states of America.
Winner selected at random and contacted through the email submitted.
By submitting your email address you are granting permission for all participating brands to send you emails.
Custom Neck Beard 2 with Spine-Tek construction can be ordered as is in stock dimensions or you can tweak those numbers to your specifications.
Please allow approximately 6 – 8 weeks to build your board. You can pick it up at CI's Carpinteria, CA factory and if you require shipping you will be responsible for covering the expense to ship.
To participate in this giveaway, please carefully review and adhere to the following terms and conditions:
Eligibility:
a. Employees, affiliates, and immediate family members of brand participants are not eligible to participate.
Entry Mechanism:
a. Entry into the giveaway through the email sumbision box above.
Duration:
a. The giveaway will begin on 5.19.23 and will conclude on 5.31.23.
b. Any entries received before or after the specified giveaway duration will not be considered.
Winner Selection:
a. The winner will be selected at random from the eligible entries received during the giveaway duration.
b. The winner will be notified via email within 7 days following the giveaway end date.
c. If the selected winner do not respond within 7 days of notification, a new winner will be chosen.
Prize(s):
a. The prizes are be specified in the giveaway announcement.
b. The prizes are non-transferable and cannot be exchanged for cash or any other alternatives.
Publicity Release:
a. By participating in this giveaway, you grant all participating brands the right to announce and promote the winner on our website, social media channels, or other marketing platforms.
Legal Requirements:
a. Buell reserves the right to modify or cancel the giveaway at any time due to unforeseen circumstances, fraud, or any other valid reasons.
b. The laws of California shall govern this giveaway, and any disputes arising from or relating to this giveaway shall be subject to the exclusive jurisdiction of the courts in California.
Email Release:
You understand that by providing your email address, you consent to receive communications from all participating brands. These communications may include promotional materials, newsletters, updates, and other relevant information.
You acknowledge that all participating brands will collect your email address, for the purpose of administering the giveaway, contacting you regarding the giveaway and related matters, and complying with any legal obligations.
Buell will not sell or disclose your personal data, including your email address, to any third parties unless required by law or with your explicit consent.
You understand that you may unsubscribe from communications from participating brands at any time by following the unsubscribe link provided in the emails or by contacting us directly.
You agree that participating brands shall not be held responsible for any unauthorized access to or disclosure of your personal data, including your email address, unless such access or disclosure was a direct result of participating brand's negligence.
You represent and warrant that the email address provided is accurate and that you have the right to provide such information.
You understand that participation in the giveaway is voluntary and that you have the option not to provide your email address. However, not providing the requested information may prevent you from participating in the giveaway.
By entering this giveaway, you confirm that you have read, understood, and agree to abide by the above terms and conditions.
Best of luck!